Island Fair (Reverse Bungee)
Tim Plaisted 2008
One winter, I lived across the water from a small fun park in the Gold Coast. I would see the lights of the reverse bungee reflected across the seaway at night. This is my image of the Gold Coast in winter.
Click to trigger bounce and mouse to look. Click browser back to return.
Bounce code: Mathf.Abs(Mathf.Sin(6.28f*(x+1f)*(x+1f))*(1f-x))
Online version differs slightly from exhibition version with webcam texture removed.
Images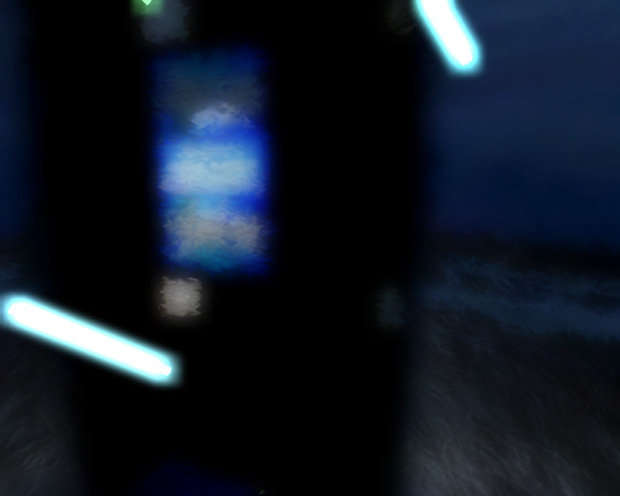 Still from Island Fair (Reverse Bungee) (2008).
Install shots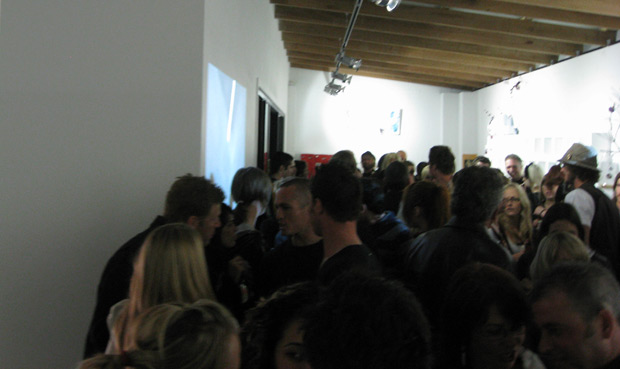 Opening of Tales from the Cold Ghost II (group show).
Gold Coast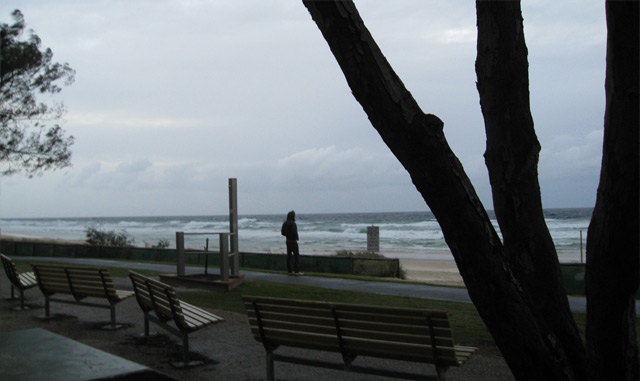 Images for Skybox.
Thanks
Thanks to Mariam Arcilla and Megan Cope from tinygold.