Contested History
Tim Plaisted 2002
The project is an attempt to introduce the phrase into the vernacular. It draws upon ideas of history being the story of the ruling class and the many unwritten histories of the dispossessed. In the image below, the sticker is shown as a marker to a marginal site atop rave flyers, political and underground party posters at the edge of an alley-way leading on to a major road in Brisbane city centre. This image was used as the cover for the Straight Out Of Brisbane visual arts program.
Limited prints of the sticker are still available for free: please contact.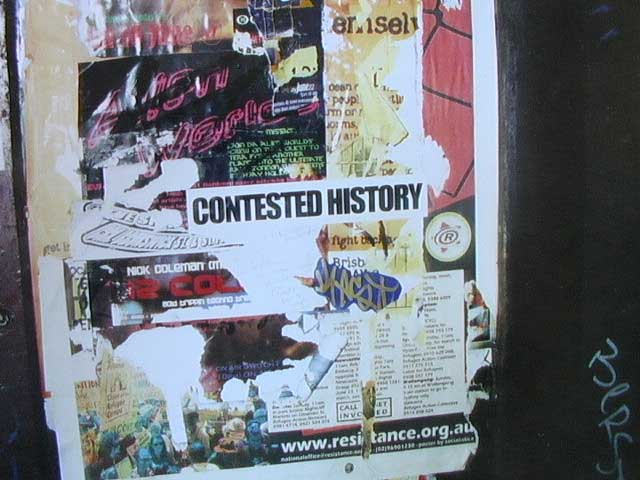 Thanks
Thanks to the SOOB and Mark Gomes.